As you might know by now, I'm a big big fan of the ceramics of
Lenneke Wispelwey
. So, when me and my friend went to Arnhem today to visit her studio/showroom/shop, you can perhaps imagine the excitement going on. And it's not just the ceramics themselves, it's also the way they're showcased by Lenneke that definitely makes it worth the trip. The shop is located in the Klarendal neighbourhood of Arnhem, originally a working-class area, but with a strong artistic vibe going on nowadays. It holds a lot of artist-run studios and shops, so if you're in the neighbourhood you should definitely walk around a bit. I'll do a post of
Het Paradijs
, another shop located here, later. For now enjoy the magical universe of Lenneke Wispelwey!!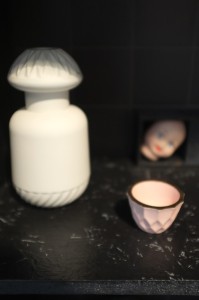 cup "petit four"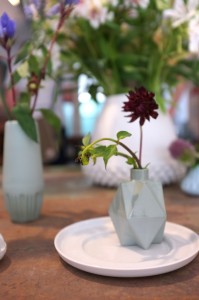 vase "star" – like mine but in green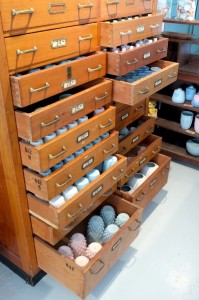 and suddenly we got even greedier than we already were..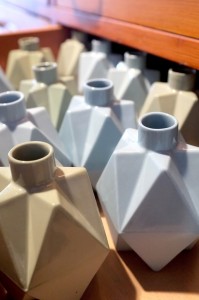 so pretty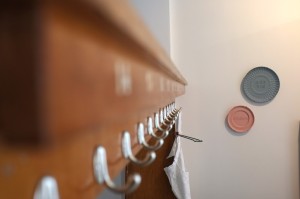 plates observing hat rack (or is it the other way around?)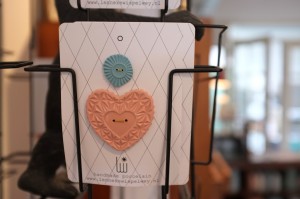 buttons!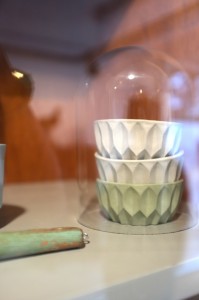 I'd love to have one of these..
(unfortunately currently out of production)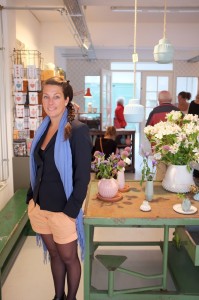 Lenneke being so kind to strike a pose for me 😉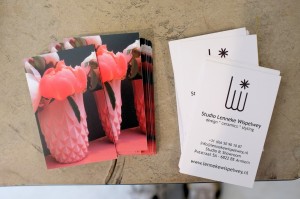 definitely one of my favorite addresses in Arnhem Holland!

© Eva V.