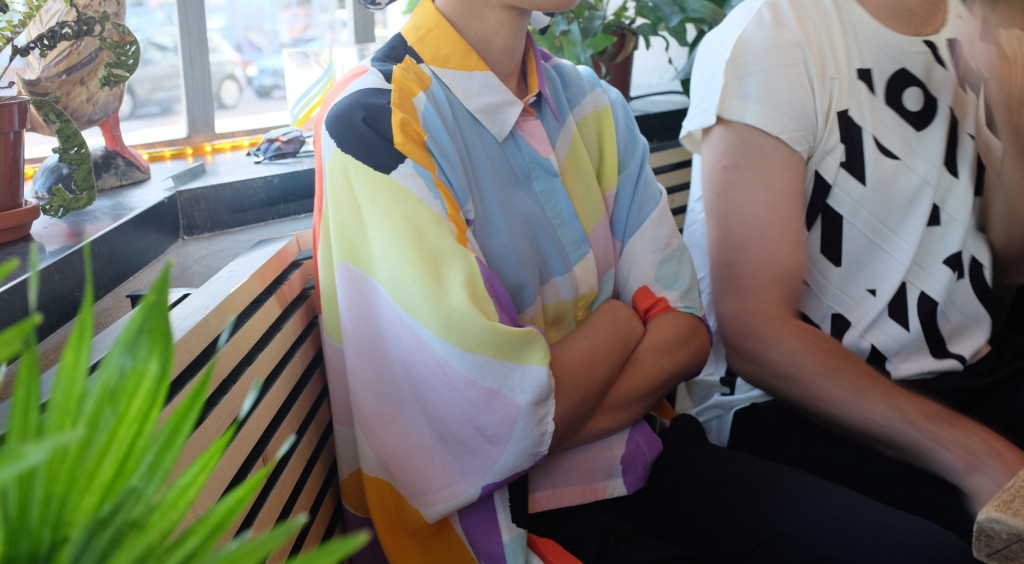 Our friends Lasse & Shino from Berlin came over for the weekend again. We had the best time. There were cool shirts involved (see below) and there was more. I will show/tell more about it later.
p.s. this picture was taken in Goede Vrijdag, the cutest little coffee bar in Utrecht, opened not so long ago in a little bridge keeper's house… (exciting, no? And guess what, it's only a minute walk from my house! :-)))))
p.p.s. Shino is wearing Marimekko, Lasse Issey Miyake.