Finally some more pictures of The Village Coffee & Music, open for 1,5 years now and by far my favorite coffee bar/hangout in Utrecht. The owners, Angelo & Lennaert, sure have great taste and passion – not only for coffee (the best) and music (think vinyl and live performances), but also for art (changing expositions of local artists) (+ don't forget to check out their own cool artwork/house style) and they have created an ultimate 'living room atmosphere', all of which just make you want to come back again and again.. and again! Thanks guys for opening such an authentic & inspiring place – exactly what Utrecht needed.
(address: Voorstraat 46, Utrecht, the Netherlands)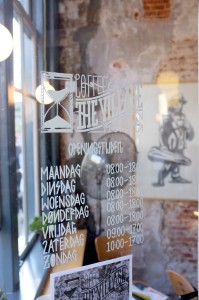 open 7 days a week!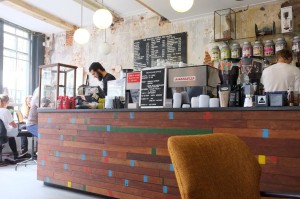 gotta love that bar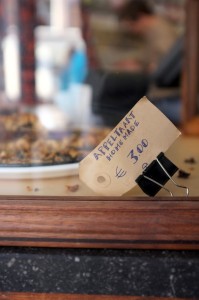 hurry – homemade apple pie almost finished!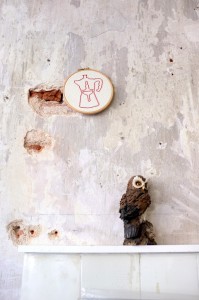 Mr. Owl keeping an eye on the place

© Eva V.