at the Designhuis in Eindhoven (NL), where De Etende Mens – een tentoonstelling over design en voedsel (translated: The Eating Human – an exhibition about design and food) is currently held. This interesting exhibition shows the great – but often disregarded – impact designers have on our eating experiences and how they could participate in achieving some of the necessary changes in our food chain. Curator of the exhibition is Dutch eating-designer Marije Vogelzang, who designs eating concepts and also happens to be a fantastic illustrator (see the nice & naive illustrations she did for her book EAT LOVE).
Part of the exhibition – which will last until 30 September – are several activities, including last weekend's food design diner by Gilbert Kolff, co-organized by the people from the Dutch Food Film Festival, including our friend and food/design lover Fleur! A nice experience of the combined (and sometimes unexpected!) joys of food and design.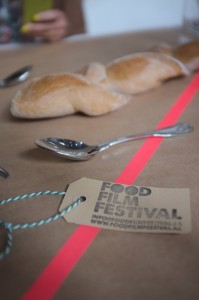 nice & simple table decoration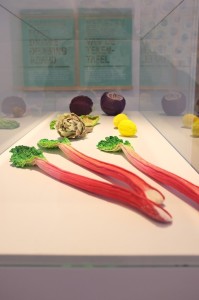 "Growing food on the drawing board"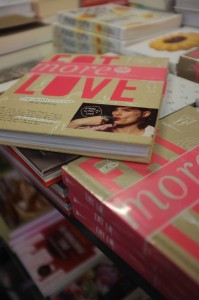 EAT more LOVE (the revised version of EAT LOVE)
by Marije Vogelzang

© Eva V.