I – uhm, actually Rosa – got this great carnaval animal paper art book created by Iris de Vericourt from friends for Christmas. So pretty, don't you think? As it says on its back: "un méli-mélo d'animaux, pour en créer de nouveau et mélanger les couleurs" (a mishmash of animals, for creating new ones and mixing colours). Perfect gift!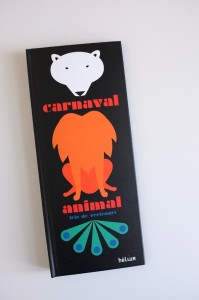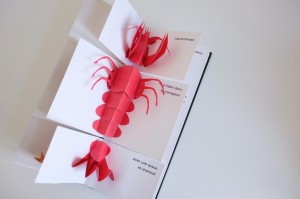 "une écrevisse | à l'abri dans sa carapace | avec une queue en éventail"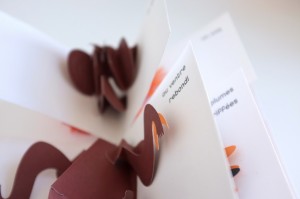 "un singe | au ventre rebondi | la longue queue en spirale"

© Eva V.